Cheshire Homes - Judi Fisher
Posted by Kevin Webb
on Jan 23, 2014
Judi Fisher, Executive Director for Cheshire Homes, last on the right, was the speaker for our January 23, 2014 meeting. She spoke about the mission of Cheshire, which is to "support individuals with physical disabilities and frail seniors to live independently in their communities through the provision of personal support services that:
- Are mutually respectful and value the contribution of all;
- Enable individual responsibility and self-determination;
- Promote inclusion and choice; and,
- Facilitate creative leadership and community development.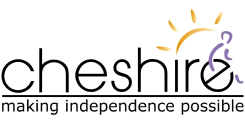 www.cheshirelondon.ca
(519) 439-4246
1-800-265-4758
Staff and volunteers provide services that include but are not necessarily limited to:
- Personal grooming, bathing, washing and hygiene;
- Toileting and routine, stabilized bowel/bladder care;
- Getting up and going to bed;
- Transfers, lifts and other assisted mobility needs;- Meal preparation, serviing, cleanup and assisted eating;
- Cleaning and laundry;
- Escort to appointments;
- Range of motion and general fitness exercises;
- Injectable insulin;
- Tracheotomy care;
- Intermittent catheterization.